Welcome to Problem-Attic!
Problem-Attic gives you access to more than 240,000 questions from a variety of sources, all for free! Use the questions to easily create your own teaching materials, from tests and worksheets to flashcards and overheads.
Create beautiful teaching materials in 4 easy steps
Browsing Questions
Most questions in Problem-Attic are organized two ways: by topic and by original source document (subject, year and grade). Want to see all the Integrated Algebra questions covering Radical Expressions? How about all the questions that appeared in the January 2014 Global History and Geography Regents exam? They are only a few clicks away!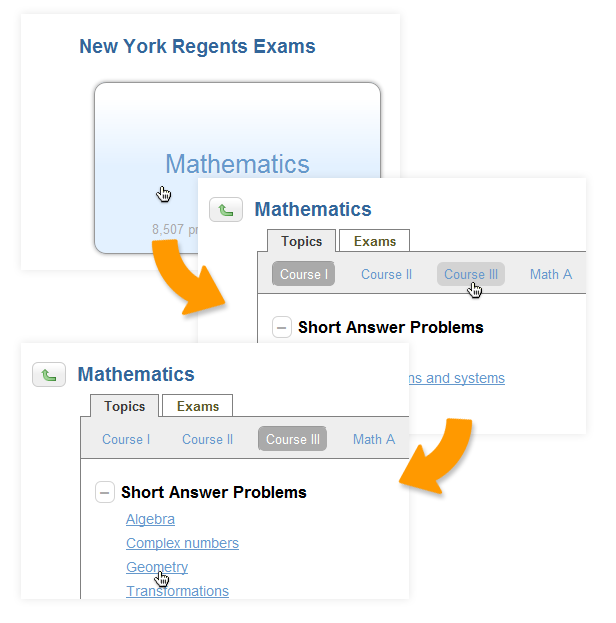 Adding Questions
You've decided what kind of questions you want. Now you'll need to add them. Scroll through the questions and click on the Add button to add one to your document. After you've added a question, it'll slide off and stay out of your way so you can add more.

Arranging Questions
Sometimes it's nice to apply a little organization to your question collection. If you want to group all multiple-choice questions together, or move harder ones toward the end, all you need to do is drag and drop them where you want them.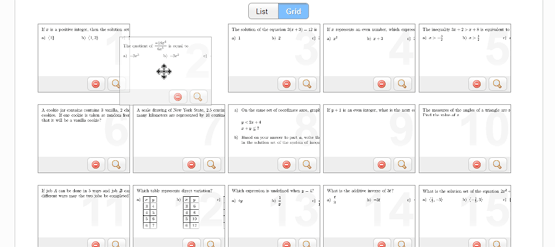 Removing Questions
Maybe you got a little overzealous with your question selection, and you're starting to think a 100-question pop quiz is a little too much. Click the remove button on the questions you no longer want in your document and forget that selection splurge ever happened.

Changing Your Document's Looks
Problem-Attic lets you change your document's Template (the overall layout of your document), Headers, Font, and the way Multiple Choice options look. Customize your document by choosing the options you want, then see what your document looks like by clicking the Preview button.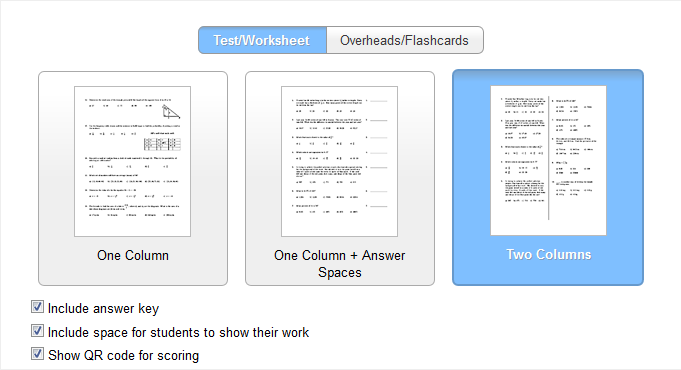 Printing Your Document
Once you're satisfied with the questions in your document and how they look, print it out and give it to your students! Click the Preview button to bring up a PDF of your document, then use your PDF viewer to print.