Make a PDF
To preview or download a copy of your document as a PDF, open the document, select "Create" from the main menu, then click the "Make PDF " link in the left tab.
An image of your document will be shown. A horizontal scrollbar will be shown if your document is over one page long. Use the Download PDF button to save the document to your computer for printing or sharing.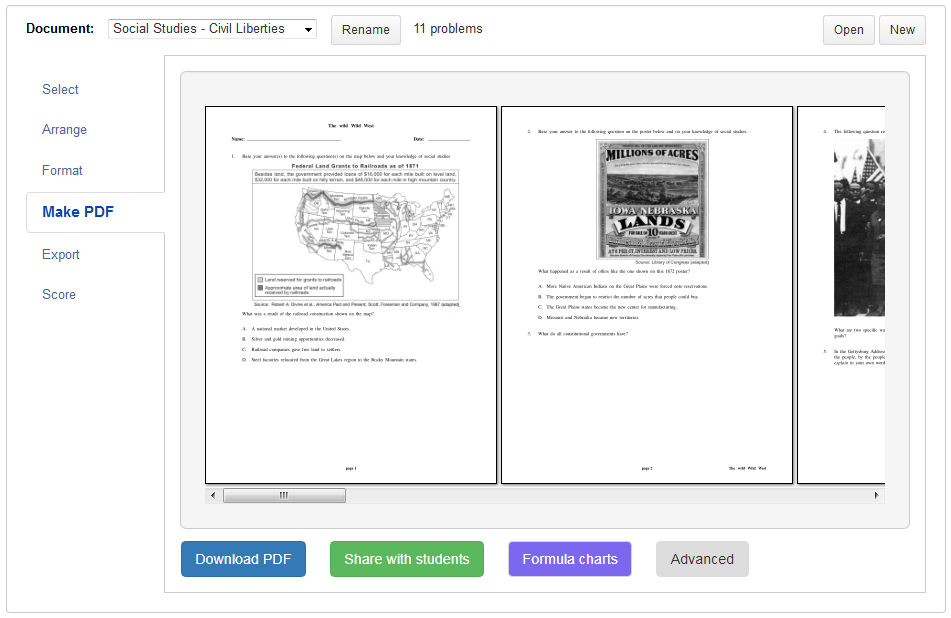 PDFs can be read and printed with Adobe Reader and a variety of other programs. Check with your IT department or Adobe's support site for help using PDF documents.

TIP: Consider Sharing your documents with your peers through the Problem-Attic interface as an alternative to sending out PDFs. Sharing provides many options for collaborating and building your own reusable question banks.